Welcome | Fáilte
Welcome to the Scoil Chríost Rí website. Here you will find important information about our school including our policies and information on how you can enrol your child.
Our school was first established in 1978 on the banks of the beautiful River Fergus in Cloughleigh right in the heart of Ennis Town. We have grown quite a bit since then and today we are very fortunate to have a new state of the art building which includes: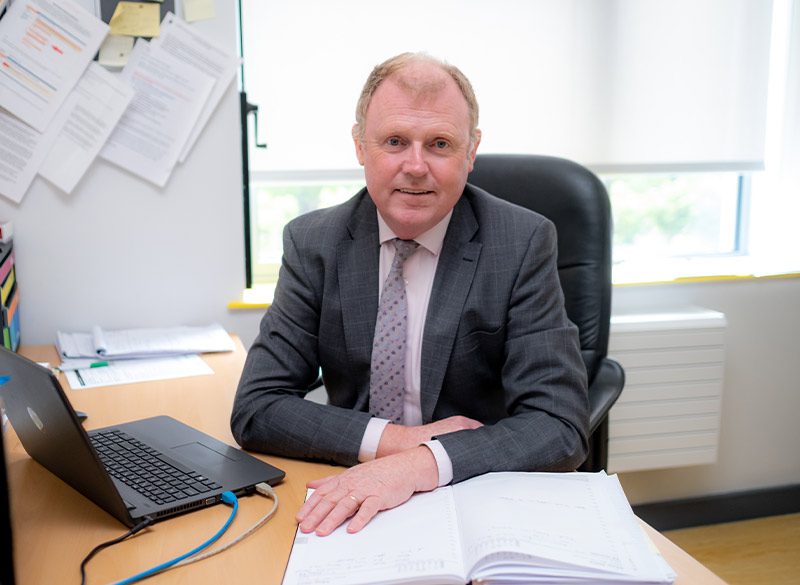 Our outdoor facilities include basketball courts, an astro turf pitch, running track, school garden and a fully equipped junior yard with soft surface and play installations.
We are adjacent to the beautiful River Fergus and our kayaking club 'Kayak le Chéile' is now very well established. We are delighted to see our pupils' confidence and competence in water sports grow year on year.
We are a coeducational Catholic primary school with a staff of 30 committed teachers and SNAs striving to enable all our pupils to become lifelong learners. All classrooms are equipped with the latest in digital technologies such as Promethean Interactive Panels, a selection of PCs for pupil use, and a suite of iPads shared across the school.
Children from 2nd to 6th class are afforded the opportunity to play a musical instrument of their choice and play in our junior and senior school bands. The provision of musical instruments and tuition is free of charge thanks to a very successful instrument donation scheme.
Our parents are very much involved in our school and we welcome their input as primary educators of their children. Parents take part in classes such as language classes, cookery classes, yoga and support our teachers and pupils by taking part in Maths For Fun, Science For Fun and other activities throughout the year.
We are delighted to be able to provide free hot school meals for all our children. In addition we operate a book rental scheme to ensure that costs of schooling for our families are kept to a minimum.
Our on site pre school 'Room to Bloom' operates two preschool sessions daily at 9.00 – 12.00 and 12.30 – 3.30. For enquiries contact Hazel at 086 879 4465.
For enrolment and all other queries contact us on 065 682 0105.
Mission Statement
Our school wishes to create a happy environment, which fosters the holistic development of each individual thus enabling them to achieve their full potential.
Ethos
We are a catholic school under the patronage of the Bishop of Killaloe. We welcome all our pupils and parents into our school and also respect all cultures represented in the school. We promote the ideals of equality, respect, dignity and tolerance. Our goal is to create and foster a community of life long learners.